About OZ House Sitters

FREE for owners
Home owners can and always will have access to our site for FREE! Plus, save money on boarding fees

Perfect for pets
House Sitters can provide high quality care for pets in their own home. Happy pets = happy owners!

Secure
Contact home owners and house sitters through our secure internal messaging system.
Apply for House Sitting Jobs in Townsville, Queensland, Australia
Being a House Sitter offers a world of opportunity, not only to save money on rent, but also to get to know other people and new places.
House Sitters get the opportunity to travel cost effectively and see and experience areas in Australia. This leads to vast opportunities, both personally and professionally.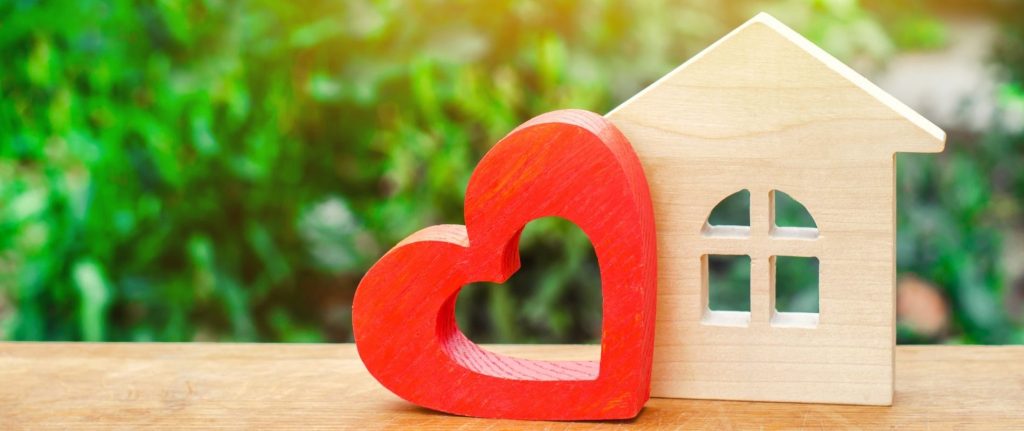 Search and contact house sitters in Townsville, Queensland, Australia
Home Owners have peace of mind knowing that their home and pets are in safe hands and are getting the love they deserve. In exchange, house sitters get to live rent-free and save thousands.
Have peace of mind whilst you're away, knowing that your home and pets are being looked after. On Oz House Sitters you can find that someone.
Search Pet & House Sitting Jobs in Townsville
Looking to do some pet and house sitting in Townsville? House sitting involves a person, couple or family staying in someones home while the owner is away, and often involves caring for the owners pets and plants. In exchange, house sitters get to stay for free. On Oz House Sitters, homeowners in Townsville can find and connect with house sitters in Townsville
The true spirit of house sitting is a free exchange of services that benefits both side – house sitters get free accommodation in exchange for the caring for homes, pets and gardens, whilst homeowners can rest assured all is being looked after whilst they are away. The search for reliable house sitters for house sitting and pet sitting assignments is aided by pet sitting sites like Oz House Sitters, which facilitate a safe meeting place for pet house sitter and home owner.
Oz House Sitters is a meeting place for homeowners and house sitters in Townsville, as well as all other regions and areas of Australia. Our website allows you to filter house sitting jobs based on location, dates needed, and other criteria.
When applying for a house and pet sitting position, remember to provide a complete profile, as well as references where available. You may also want to consider applying for a police check or background check.
It is also a good idea to clearly communicate your expectations and make sure that the home owner understands your experiences, such as taking care of pets, watering plants, and handling any emergencies.
Overall, house sitting can be a convenient and cost-effective solution for both house sitters and home owners. With a little research and careful planning, you can find a house sitting job in Townsville and make some great connections along the way. Sign up as a house sitter today!

Townsville is a cosmopolitan city, in the heart of the tropics with the Great Barrier Reef on its doorstep.
Often called the "Garden City" due to the many gardens and parks that can be found in the city, Townsville is the largest city in northern Queensland and certainly a perfect destination for House Sitting. Surrounded by fields of sugar cane, the city itself has a Mediterranean flair and is the home of the Marine Research Institute in Australia.
Townsville offers its visitors limitless holiday flair. The streets are lined with palm trees and bushes and the clean city centre invite you to stroll. The beach promenade, lures with large green areas, water features for the young and old and the free barbecue areas.
There's certainly a lot to do whilst house sitting in Townsville! Townsville's beach is manageable and well-kept, but swimmers should avoid the water during the summer months of November through May to avoid dangerous jellyfish. As an alternative, The Tobruk Pool and the Rock Pool (an artificial seawater pool), are a good place to swim on hot and humid days.
A popular destination for tourists and Australians is the nearby island of Magnetic Island, accessible by ferry. Half of the island is national park land and home to many species of wallabies, birds and bats.
The highest waterfall in all of Australia (over 300 meters in depth) is located in Girringun National Park, which is also home to rare animal species such as the platypus and the cassowary. Among other things, they share their habitat in the park with water dragons, tree snakes (black and green), colourful monitor lizards and turtles. The continent's largest constrictor, the Amethystine Phyton, is also found here.
Near the mainland is Hinchinbrook Island. Here you'll find the Thorsborne Trail, which is about 32 kilometers long, with the island itself being just 30 kilometers long and 8 kilometers wide. The landscape of the island looks primeval. There are over 30 species of reptiles, 150 species of birds, turtles, saltwater crocodiles and manatees. The highest point on the island is Mount Bowen.
Applying for a House Sitting Job in Townsville
Getting started is simple. Just head over to our membership page. You will then be directed to registration and the membership fee payment page (we often run promotions as well, so you may score yourself free membership, or a discounted membership!). We use PayPal as the checkout method, so you can pay via card or directly through your PayPal account. We use PayPal's secure online payment gateway. You don't need to be registered with PayPal or need to be a PayPal member to be able to pay.
If payment goes through, your membership is a success! You will see a notice to activate your account once you have logged in. It's important that you do this as this will activate your membership. Once that's done you can go ahead and create your house sitter profile.
Why House Sit in Townsville?
House sitting in Townsville offers up a world of opportunity, not only to save money on rent, but also to get to know other people and new places.
What is expected of me as a House Sitter?
As a house sitter, you will be expected to perform agreed tasks that involve caring for a home owners property and pets. This includes taking care of all the usual daily tasks involved with running and maintaining a home such as house cleaning, garden maintenance, pool maintenance, general house security, forwarding or collecting mail, caring for pets and the occasional odd job. House sitters are expected to bring their own food and some may prefer to bring their own linen and cooking utensils. All this needs to be discussed prior to acceptance of the house sitting position.
Do I need References and Experience in House Sitting?
References are a major advantage and are therefore we say it's a must for all house sitters. Obviously the best type of reference would be from someone you have house sat for, however even a character reference/s from people that have known you for a reasonable amount of time are acceptable. These may include your landlord (if you have rented in the past), your employer, friends or people you know with an advanced standing in the community. Your reference/s can be written and or verbal, with the referrer agreeing that you can provide their phone number to home owners.
How do I find a good house sitting job in Townsville?
Patience is the key!
Write up your profile carefully!
When setting up your profile, make owners feel like they'd like to get to know you. Give details and describe who you are, your experiences (including pet care) what you do for a living e.g.
Make sure to upload nice clear photos that catch home owners attention.
If responding to a house sitting position, explain what you like about the home owner's proposal and why you'd be the right person. Don't hesitate to provide a link to some references and other relevant documents (such as a police check) uploaded to a third party such as eg.Dropbox, OneDrive, CloudMe.
Request a FREE account verification
Requesting a free account verification will display a tick on your profile, and helps establish more trust between you and the home owner. To find out more about the free account verification, please visit the FAQ's and scroll down to the section labelled "FREE ID Verification".
Check your emails for our daily house sitting alerts and follow our social media sites!