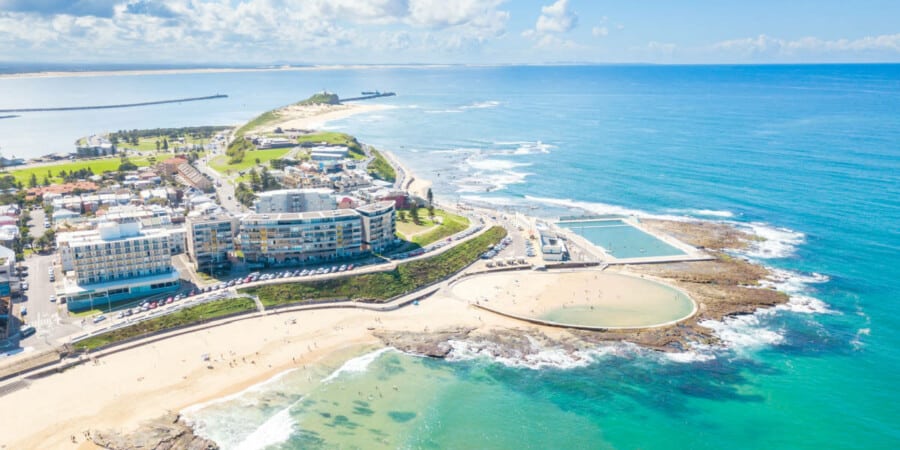 The port city of Newcastle is located on Australia's east coast.
Just one and a half hours north of Sydney, Newcastle and has around 320,000 inhabitants and is therefore one of the largest cities in New South Wales and Australia.
Newcastle has its own airport and has numerous shops, cafes and restaurants along the promenade and in the center of town. There are also annual festivals and cultural offerings that underline the advantages of the region beyond the national borders.
The region is said to have some of the most beautiful waterways in Australia. Australia's largest saltwater lake, Lake Macquarie, is not far from the city. It's about four times the size of Sydney Harbour!
Newcastle's beaches, directly on the Pacific, also attract many visitors and are great for swimming, sailing, surfing and other types of water sports.
The Newcastle Regional Museum as well as the Blackbutt Reserve are a must visit. The reserve is home to koalas, kangaroos, wallabies, emus, as well as wombats and a number of native birds.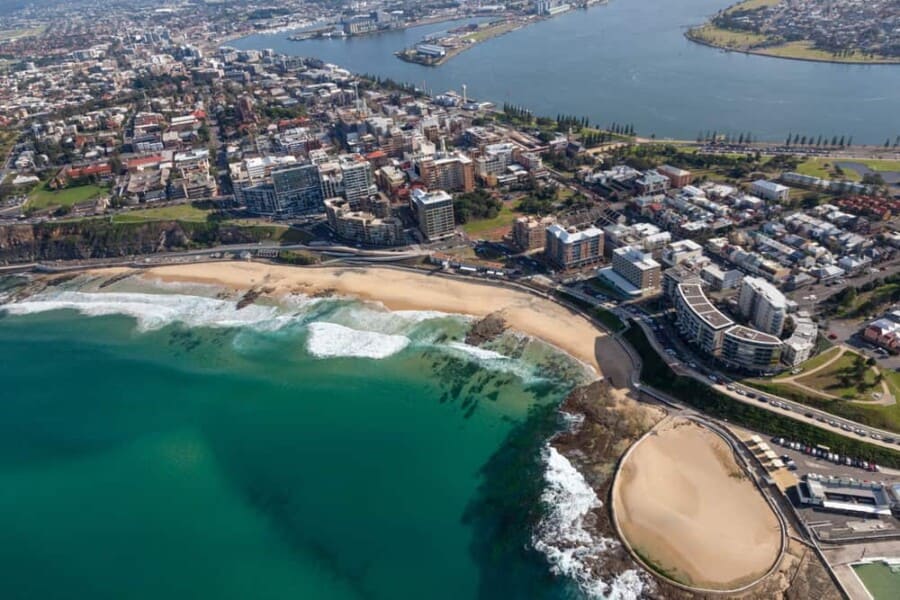 House & Pet Sitting in Newcastle
Merewether Beach
If you're house and pet sitting in Newcastle, there are plenty of pet-friendly places to visit. One of the most popular beaches is Merewether Beach. This beautiful beach is located just south of the city center and is a favorite among locals and visitors alike. It has a large off-leash area where dogs can run and play in the sand and surf. The beach has excellent facilities, including picnic areas, barbeque facilities, and public toilets. There are also numerous cafes, restaurants, and shops located nearby. The beach is also home to the Merewether Surfboard Club, which has produced some of Australia's most renowned surfers, including Mark Richards, Simon Anderson, and Ryan Callinan.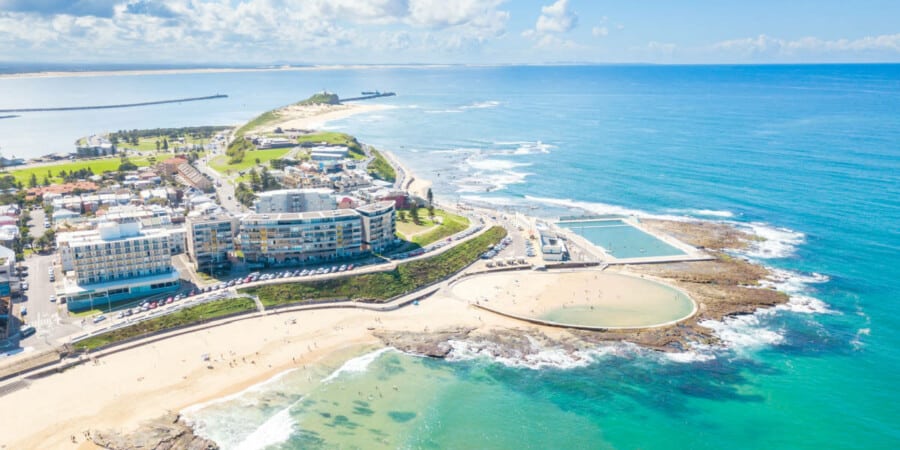 King Edward Park
Another great pet-friendly destination is King Edward Park. This historic park is located on a hill overlooking the ocean and offers stunning views of the coastline. It has plenty of walking trails and picnic areas, as well as a large off-leash area where dogs can run and play.
The off-leash area is located on the eastern side of the park, near the ocean. It is a large, fenced area where dogs can run, play and explore in a safe environment. The area is well-maintained and has plenty of amenities, including water fountains, dog waste bags, and seating areas for dog owners.
The park has a variety of scenic paths that wind through the park and offer stunning views of the ocean and surrounding areas. The paths are well-maintained and provide a great opportunity to explore the park and enjoy some fresh air with your furry friend.
There are numerous picnic areas, where you can enjoy a picnic lunch with your dog. The park also has public toilets and plenty of parking available, making it easy to get to and enjoy with your furry friend.
Redhead Beach
Redhead Beach is a beautiful and secluded beach located approximately 15 kilometers south of Newcastle, New South Wales, Australia. This stunning beach is a popular destination for those who are looking for a quieter and more relaxing beach experience away from the crowds. Redhead Beach boasts a rugged coastline, pristine sand, and stunning views, making it a must-visit destination for those who love natural beauty.
One of the unique features of Redhead Beach is its large off-leash area. The off-leash area is located at the southern end of the beach, providing ample space for dogs to run, play, and swim in the surf. The area is well-signposted, ensuring that visitors are aware of the designated off-leash area, and there are plenty of dog waste bags and water fountains provided for your convenience.
Applying for a House Sitting Job in Newcastle
Getting started is simple. Just head over to our membership page. You will then be directed to registration and the membership fee payment page (we often run promotions as well, so you may score yourself free membership, or a discounted membership!). We use PayPal as the checkout method, so you can pay via card or directly through your PayPal account. You will see a notice to activate your account once you have logged in. It's important that you do this as this will activate your membership. Once that's done you can go ahead and create your house sitter profile.
Why House Sit in Newcastle?
House sitting in Newcastle offers up a world of opportunity, not only to save money on rent, but also to get to know other people and new places! Newcastle is known and loved primarily as a holiday area for locals and tourists from all over the world. Lots of sun, beach and sea definitely contribute to the relaxed atmosphere, making a relaxing house sitting destination.
About OZ House Sitters

FREE for owners
Home owners can and always will have access to our site for FREE! Plus, save money on boarding fees

Perfect for pets
House Sitters can provide high quality care for pets in their own home. Happy pets = happy owners!

Secure
Contact home owners and house sitter through our secure internal messaging system.
Apply for House Sitting Jobs in Newcastle
Being a House Sitter offers a world of opportunity, not only to save money on rent, but also to get to know other people and new places.
House Sitters get the opportunity to travel cost effectively, see and experience Newcastle and the rest the NSW Hunter region. This leads to vast opportunities, both personally and professionally.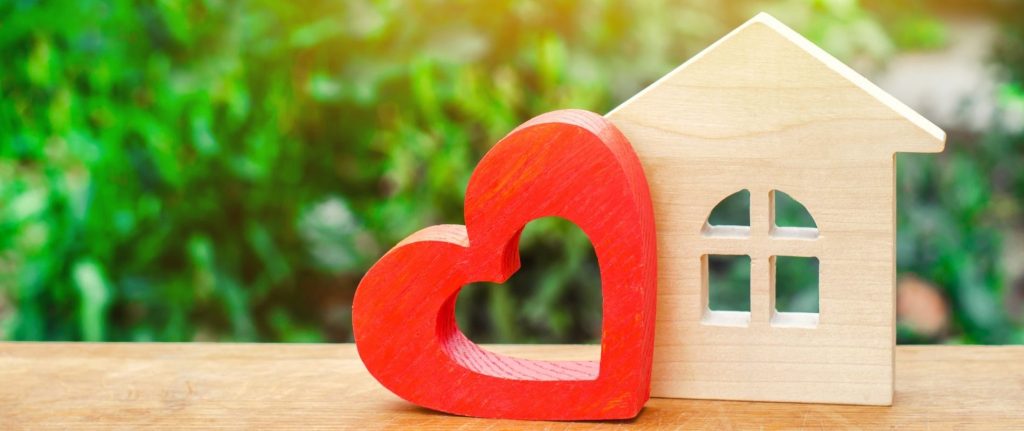 Search and contact house sitters in Newcastle
Home Owners, have peace of mind knowing that their home and pets are in safe hands and are getting the love they deserve. In exchange, house sitters get to live rent free and save thousands.
Have peace of mind whilst you're away, knowing that your home and pets are being looked after. On OZ House Sitters you can find that someone.