Darwin is the capital city of Northern Territory and the most northerly city of Australia.
Also known as the "Top End", Darwin is the gateway to Asia. The city is very multicultural (people from 75 different countries of origin live here) and is a popular place for tourists during the dry season.
Darwin provides a much laid back feel compared to other capital cities. Palm trees along a shimmering blue ocean provide a sense of tranquillity. This relaxed atmosphere is spread around the entire city by all the residents, offering a very laid back house sitting lifestyle .
During your free time whilst house sitting in Darwin, be sure to visit Tiwi Islands, waterfalls of Lichfield National Park, Adelaide River and Berry Springs, which are easily accessible from Darwin. Alice Springs, Australia's central town, is also very easily connected to Darwin via the main High Way.
The dry season is from May to October and is generally the best time to visit for a house sitting experience! The wet season runs from November to May. During the dry season, an early evening stroll through the Sunset Market on Mindil Beach is a good idea. The market has 150 stalls and there is also music.
The cosmopolitan, multicultural cuisine available from the restaurants, the stimulating nightlife of the clubs, bars and hotels and the weekend markets scattered throughout the city add variety to Darwin's diverse social and cultural life, where you might also find barramundi, buffalo, crocodile and kangaroo on the menu.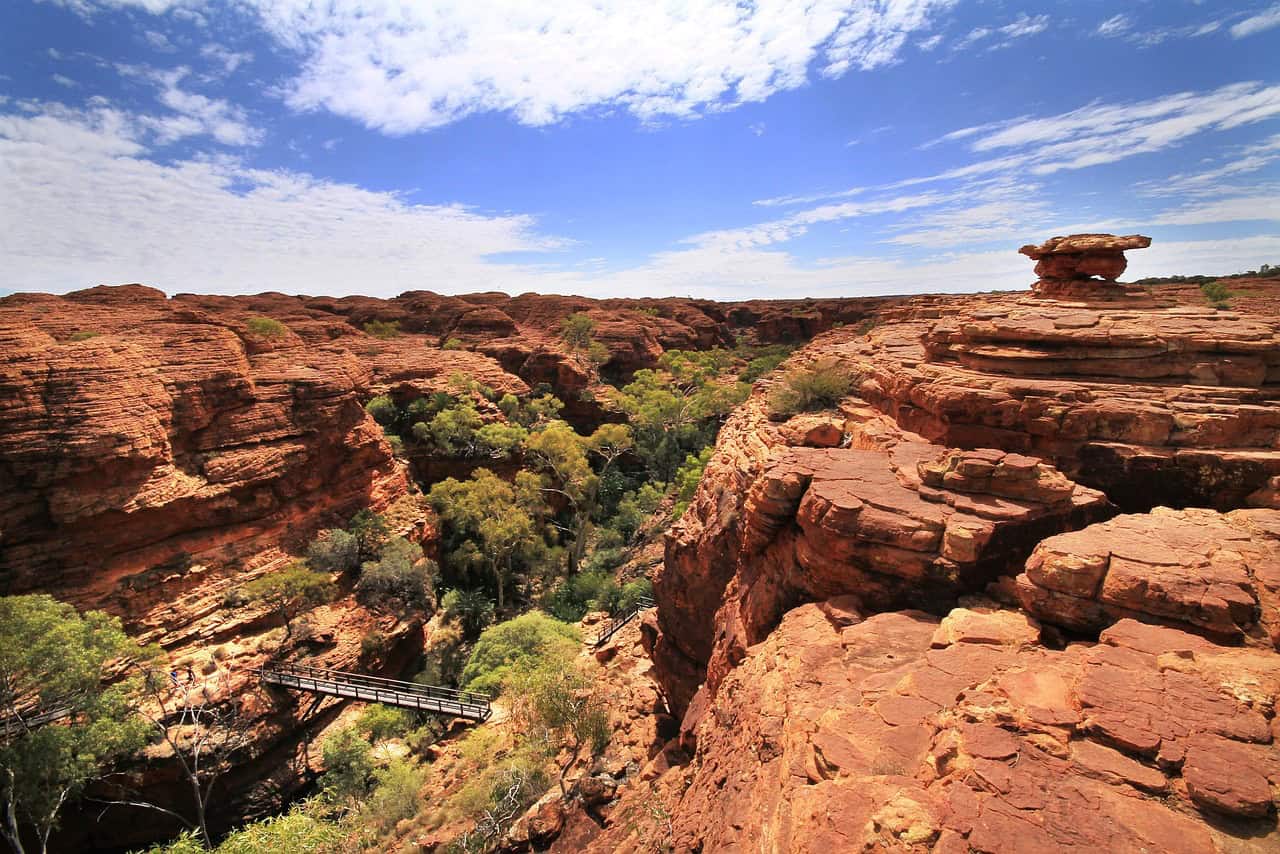 Top places to visit whilst House Sitting in Darwin
Darwin, the capital city of Australia's Northern Territory, is a vibrant city with a unique blend of cultures and a relaxed tropical atmosphere. From exploring the military history of the city to swimming with crocodiles, if you're house-sitting in Darwin, you're in for a treat as there are plenty of things to do and see.
Visit the Mindil Beach Sunset Market
The Mindil Beach Sunset Market is a must-visit attraction when in Darwin. The market is held every Thursday and Sunday during the dry season, from April to October. The market offers a unique experience where you can enjoy watching the sunset while indulging in delicious food from over 60 food stalls and browsing through various arts and crafts.
Take a Tour of the Darwin Military Museum
If you're a history buff, you'll love the Darwin Military Museum. The museum offers an insightful look into Darwin's military history, including the city's involvement in World War II. The museum features interactive displays, artifacts, and photographs. You can also explore the outdoor exhibits, which include aircraft, tanks, and other military equipment.
Go Fishing at Darwin Harbour
Darwin Harbour is a popular fishing destination for locals and tourists alike. If you enjoy fishing, you can try your luck at catching barramundi, jewfish, and mud crabs. You can hire a fishing charter or join a fishing tour to explore the waters around Darwin. Make sure to obtain a fishing license before heading out.
Visit Crocosaurus Cove
Crocosaurus Cove is a fantastic attraction for animal lovers, especially those who love crocodiles. The attraction offers an up-close and personal experience with these reptiles, where you can hold a baby crocodile or even swim with them in the Cage of Death. Crocosaurus Cove also has other exhibits, including turtles, snakes, and lizards.
Take a Day Trip to Litchfield National Park
Litchfield National Park is a stunning destination located approximately 100 km from Darwin. The park features waterfalls, swimming holes, and a diverse range of flora and fauna. You can take a dip in the natural swimming holes, explore the trails, and enjoy a picnic amidst the scenic beauty.
Enjoy a Sunset Cruise
A sunset cruise is a perfect way to end your day in Darwin. The cruise offers a breathtaking view of the sunset over Darwin Harbour while sipping on a glass of wine or beer. You can also enjoy a dinner buffet or purchase snacks and drinks onboard.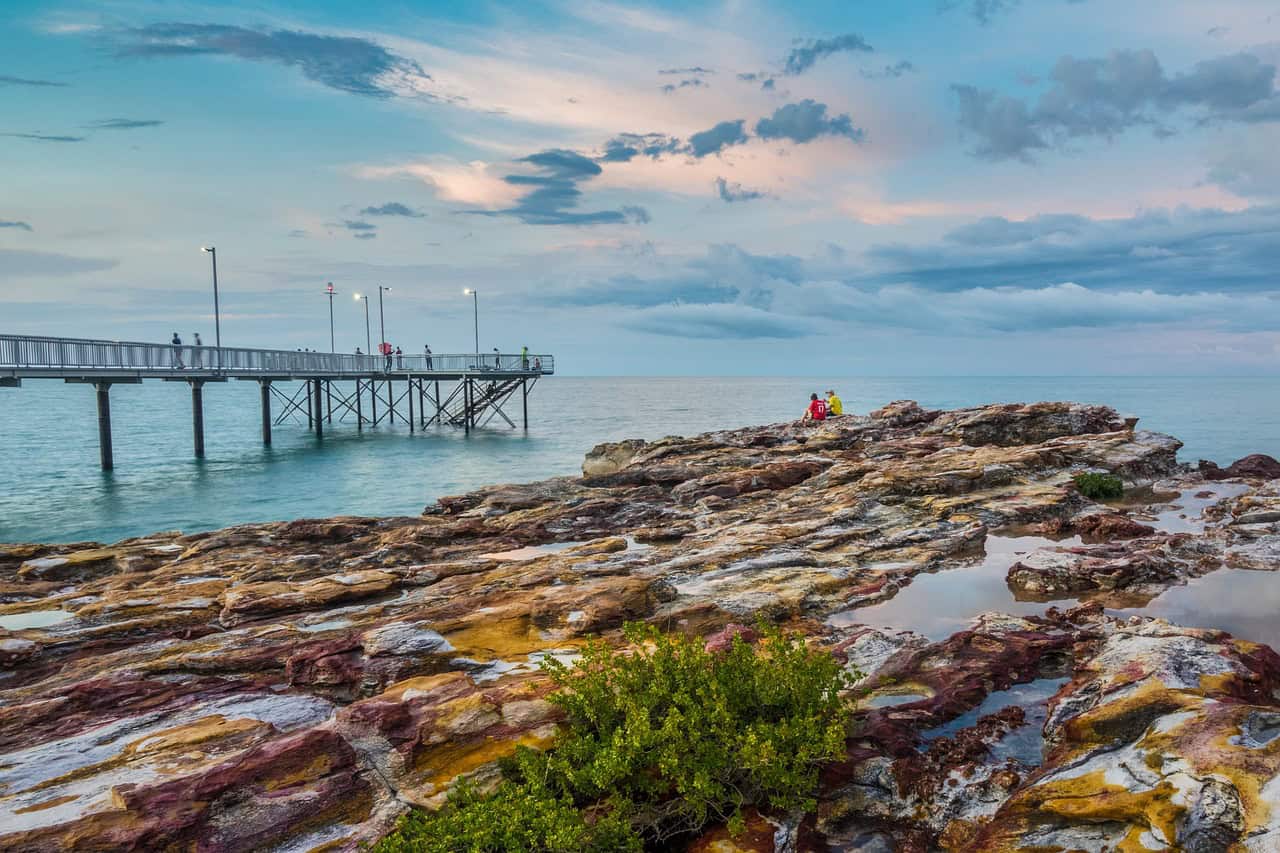 House Sitting and Dog Sitting in Darwin
Darwin is a city that welcomes dogs, and there are several dog-friendly parks and beaches in and around the area. So whether you're looking for a spot to cool off, play fetch, or socialize with other dogs, you'll find plenty of opportunities here in Darwin. So, grab your furry friend, head to one of these dog-friendly spots, and enjoy the beautiful city of Darwin.
Lee Point Beach
Lee Point Beach is a popular dog-friendly beach located approximately 15km from Darwin. The beach is a 4WD access beach, and there are plenty of parking spots available. Dogs can run off-leash along the beach, but they must be on-leash in the car park and picnic areas. The beach is an excellent spot for cooling down, sunbathing, and playing fetch with your new furry friend!
Nightcliff Foreshore
Nightcliff Foreshore is a scenic coastal walk that welcomes dogs on-leash. The walk stretches for 7 km and offers stunning views of the ocean and cliffs. There are several parks and picnic areas along the way where you can take a break and enjoy the view.
Casuarina Coastal Reserve
Casuarina Coastal Reserve is another popular dog-friendly beach located approximately 15km from Darwin. This large reserve stretches over 5km along the coast from Nightcliff to Lee Point and offers a long sandy beach, grassy reserve, multiple picnic areas, and walking tracks. With so much space to run and play, both you and your furry friend are sure to have a great time at Casuarina Coastal Reserve.
Mindil Beach
If you're in Darwin and looking for a great beach close to the CBD, Mindil Beach is a top pick. However, it's worth noting that during the dry season on Thursday and Sunday evenings, the beach is home to the popular Mindil Beach Sunset Markets. So, if you're not a fan of crowds, it may be best to avoid those times.
Darwin Botanic Gardens
The Darwin Botanic Gardens feature a vast collection of tropical plants and trees, including some that are unique to the Northern Territory. Dogs are welcome on-leash throughout the gardens, and there are plenty of open spaces and benches to take a break and enjoy the scenery. One of Darwin's best dog-friendly cafes, Eva's Cafe, is located at the Darwin Botanic Gardens. Dogs are permitted on both the large front and back verandahs, and water bowls are available.
Marlow Lagoon Dog Park
Marlow Lagoon Dog Park is a dedicated off-leash dog park located approximately 20 minutes from the Darwin city center. The park features large grassy areas, walking trails, and a dog agility course. There are also plenty of shady areas and benches for you to relax while the dogs play and socialize.
About OZ House Sitters

FREE for owners
Home owners can and always will have access to our site for FREE! Plus, save money on boarding fees

Perfect for pets
House Sitters can provide high quality care for pets in their own home. Happy pets = happy owners!

Secure
Contact home owners and house sitters in Darwin through our secure internal messaging system.
Apply for House Sitting Jobs in Darwin
Being a House Sitter offers a world of opportunity, not only to save money on rent, but also to get to know other people and new places.
House Sitters get the opportunity to travel cost effectively, see and experience suburbs and regions of Darwin. This leads to vast opportunities, both personally and professionally.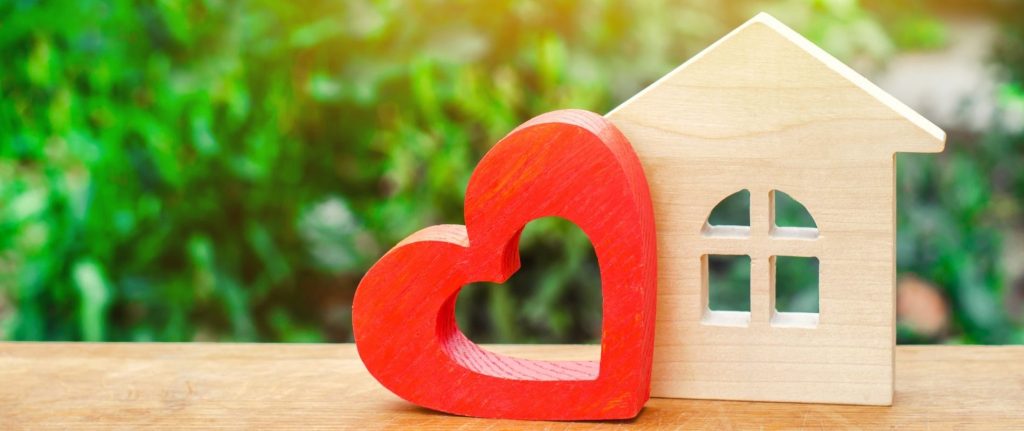 Search and contact house sitters in Darwin
Home Owners, have peace of mind knowing that their home and pets are in safe hands and are getting the love they deserve. In exchange, house sitters get to live rent free and save thousands.
Have peace of mind whilst you're away, knowing that your home and pets are being looked after. On OZ House Sitters you can find that someone.