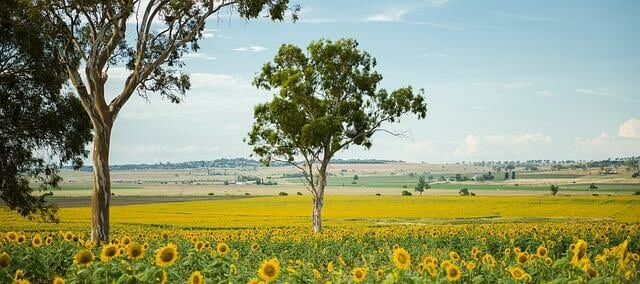 Toowoomba, Queensland's beautiful 'Garden City' combines modern living with old world charm, where you can enjoy a relaxed country lifestyle with all the benefits of a major city.
Toowoomba is located in Queensland's Darling Downs region on the edge of the Great Dividing Range. You can get breathtaking views of the Lockyer Valley 700m below. It has a temperate climate and is popular for the healthy mountain air. Toowoomba is a renowned garden city with some stunning view points at "Picnic Point". The South West Queensland and Darling Downs Region produces around a third of Queensland's agricultural output.
Getting here and around
Toowoomba is Australia's second largest regional city, and is located approximately 90 minutes from Brisbane International Airport.
Direct flights are available to Toowoomba's Brisbane West Wellcamp Airport via Cairns, Sydney, Melbourne or Townsville.
Regular bus services connect Brisbane, Toowoomba, Warwick and Stanthorpe, while the Westlander offers a picturesque train journey from Brisbane to Toowoomba across the Great Dividing Range and Darling Downs farmlands.
Things to do when house sitting in Toowoomba
Relax in one of Toowoomba's 150 public parks and gardens, such as the Japanese Garden at the University of Southern Queensland (USQ).
Celebrate springtime at Toowoomba's magnificent Carnival of Flowers, a 10 day festival of blooms, parades, fireworks, regional food, music and entertainment.
Explore Bunya Mountain walking trails for breathtaking mountain scenery and wildlife.
Visit the Toowoomba Farmers' Market for fresh produce and artisan foods from around the region.
Enjoy panoramic views over the Great Dividing range and Lockyer Valley from Picnic Point Lookout and Parkland, and trek to nearby waterfalls and Table Top Mountain.
Keep active and healthy with a regular swim or an elite training program at Milne Bay Aquatic Centre.
House & Pet Sitting in Toowoomba
Toowoomba, a charming city in Australia, is home to a variety of animals waiting for someone like you to take care of them. House and pet sitting opportunities in Toowoomba are abundant, making it the perfect place for animal lovers who are seeking adventure and new experiences. Here are some of the best places to visit while you are pet sitting in Toowoomba.
Picnic Point Parklands
Picnic Point Parklands is a must-visit destination for those who love hiking and walking with their furry friends. The stunning views of the Lockyer Valley and Main Ridge make it a popular spot for visitors and their pets. With three bushwalks of varying lengths, you can choose a trail that suits your skill level. The bridle trail is another great option for those who are looking for something extra special. Be sure to bring plenty of water and snacks for you and your pet to enjoy a successful day out.
City Street Art
Toowoomba's inner city is covered with brilliant murals that make for a interesting afternoon stroll with your pooch. As they are located outdoors, you can take your time to admire the art while your pup takes in all the sights and smells. From recent pieces to murals that date back to street art festivals from 2014, there is something for everyone to enjoy.
Clearview Street Dog Park
Clearview Street Dog Park is one of the best pet friendly parks to visit in Toowoomba. The park has a large, fenced off-leash area with plenty of room to run around. There are also two sets of gates for easy entry and exit, a shady picnic shelter, and water fountains to keep everyone hydrated.
Park House Cafe
Park House Cafe is the perfect place to take your furry friend for a coffee or bite to eat. There are plenty of outdoor tables where you can sit and enjoy the fresh air while your pet relaxes close by. Ppen from 6 am to 5 pm daily, the café is a convenient spot for you to drop by anytime while you are pet sitting in Toowoomba.
If you want to explore Toowoomba while keeping cute animals company, join Oz House Sitters today! By signing up for house and pet sitting assignments, you can enjoy free accommodation while taking care of pets. So, what are you waiting for? Start your adventure in Toowoomba today!
Applying for a House Sitting Job in Toowoomba
Getting started is simple. Just head over to our membership page. You will then be directed to registration and the membership fee payment page (we often run promotions as well, so you may score yourself free membership, or a discounted membership!). We use PayPal as the checkout method, so you can pay via card or directly through your PayPal account. We use PayPal's secure online payment gateway. You don't need to be registered with PayPal or need to be a PayPal member to be able to pay.
If payment goes through, your membership is a success! You will see a notice to activate your account once you have logged in. It's important that you do this as this will activate your membership. Once that's done you can go ahead and create your house sitter profile.
Why House Sit in Toowoomba?
House sitting in Toowoomba offers up a world of opportunity, not only to save money on rent, but also to get to know other people and new places!
About OZ House Sitters

FREE for owners
Home owners can and always will have access to our site for FREE! Plus, save money on boarding fees

Perfect for pets
House Sitters can provide high quality care for pets in their own home. Happy pets = happy owners!

Secure
Contact home owners and house sitters through our secure internal messaging system.
Apply for House Sitting Jobs in Toowoomba
Being a House Sitter offers a world of opportunity, not only to save money on rent, but also to get to know other people and new places.
House Sitters get the opportunity to travel cost effectively, see and experience areas of Toowoomba and Queensland's Darling Downs region. This leads to vast opportunities, both personally and professionally.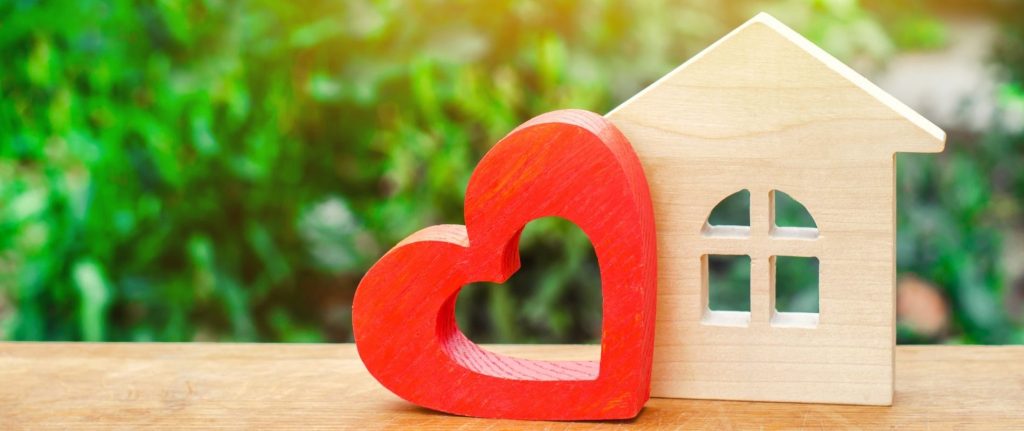 Search and contact house sitters in Toowoomba
Home Owners, have peace of mind knowing that their home and pets are in safe hands and are getting the love they deserve. In exchange, house sitters get to live rent free and save thousands.
Have peace of mind whilst you're away, knowing that your home and pets are being looked after. On OZ House Sitters you can find that someone.