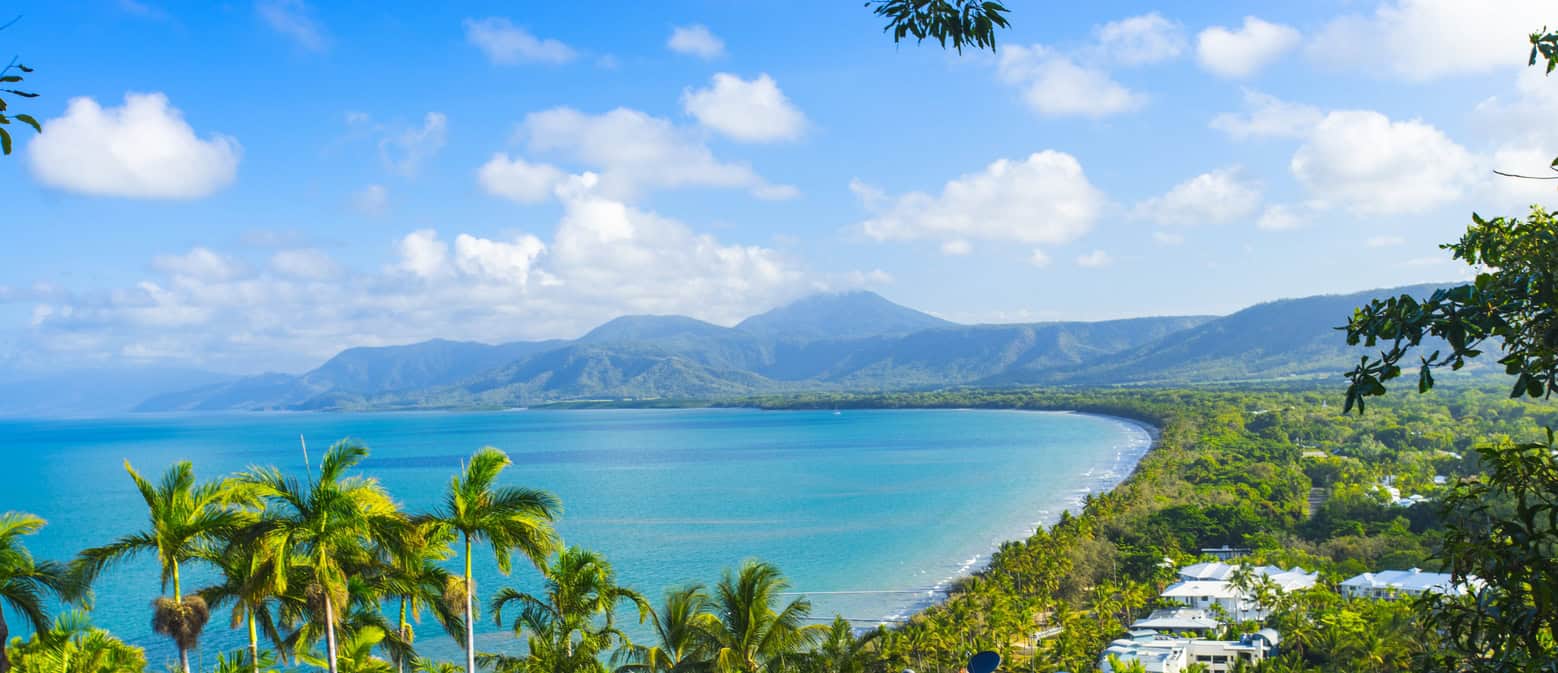 Cairns is a laid back city, in the heart of the tropics with the Great Barrier Reef and Daintree Rainforest on its doorstep.
Located on the coastal strip between the Coral Sea and the Great Dividing Range, Cairns is the gateway to the Great Barrier Reef and the rainforests in Queensland's north. It is a tropical city of over 150,00 residents and a hub for tourism to northern Queensland and the Outback. If your looking for a tropical, laid back house sitting lifestyle, do some house sitting in Cairns!
Located about 1700 kilometres north of Brisbane, Cairns has two basic seasons – the wet (Nov – April) averages close to 400mm of rain per month while the dry (May – Oct) averages closer to 35mm. Average temperatures flow between 17-31+ degrees C so it is a balmy, tropical city, ideal for outdoor activities. There are many high-quality restaurants, hotels and bars and seafood is always fresh and available.
Cairns has been a rail head and port city for many years, located on Trinity Bay, to which sugar cane, beef other agricultural products, minerals and precious metals have travelled for export.
However, tourism is now its largest industry because of its climate and its proximity to the Reef, the rainforests and other sites of great natural beauty.
Cairns sees itself as a modern, sophisticated city with much to offer – from its climate and location to its culture, arts and entertainment and its outdoor activities. It is a provincial city well-placed to provide a relaxed, diverse and enjoyable way of life to those wanting something apart from big city living
House Sitting and Pet Sitting in Cairns
House and pet sitting in Cairns, Queensland, Australia is an excellent opportunity for anyone who loves tropical weather and exploring new places. Cairns offers a world of adventure, and house and pet sitting can be your passport to it all.
Animal lovers will find Cairns to be a perfect destination, with plenty of pet sitting job opportunities on offer. There are many exciting things to see and do, like snorkelling at Green Island, whitewater rafting through Barron Gorge, or spotting incredible wildlife while touring the Kuranda Scenic Railway. As a house sitter, you can enjoy free accommodation in Cairns too!
If you're house and pet sitting in Cairns and looking for a pet-friendly beach to explore, you'll find plenty of gorgeous beaches in the northern suburbs of Cairns. Palm Cove and Ellis Beach are two of the most popular ones with plenty of white sand and swaying palm trees. It's perfect for a relaxing stroll with your pup, just make sure they are always on a leash as this is croc country.
Take your furry friend for walkies up Flagstaff Hill in Port Douglas, and enjoy stunning views. Flagstaff Hill is an easy on-leash walk and perfect for exercising your pet. If you're looking for something more active, take the steps down to Four Mile Beach. It's definitely worth taking some time to admire the scenery, so be sure to bring your camera! And if you don't feel like walking, you can always drive up to Flagstaff Hill and enjoy the amazing views.
Goomboora Park is one of the best off-leash parks in Cairns and a perfect destination for a fun day out when pet sitting. The park features a designated swimming spot for dogs, as well as plenty of wide-open spaces for them to run and play. There's also a dense forest stand with plenty of shade, plus Freshwater Creek runs right through it. So be sure to bring your swimming gear and let your dog take a dip!
Applying for a House Sitting Job in Cairns
Getting started is simple. Just head over to our membership page. You will then be directed to registration and the membership fee payment page (we often run promotions as well, so you may score yourself free membership, or a discounted membership!). We use PayPal as the checkout method, so you can pay via card or directly through your PayPal account. We use PayPal's secure online payment gateway. You don't need to be registered with PayPal or need to be a PayPal member to be able to pay.
If payment goes through, your membership is a success! You will see a notice to activate your account once you have logged in. It's important that you do this as this will activate your membership. Once that's done you can go ahead and create your house sitter profile.
Why House Sit in Cairns?
House sitting in Cairns offers up a world of opportunity, not only to save money on rent, but also to get to know other people and new places. Cairns is a great base to visit the many unique sites of tropical North Queensland. The small town of Port Douglas sits 70km to the north of Cairns and is a very popular destination for tourists and holidaymakers. Another 10km north and you'll find Mossman Gorge and the Daintree National Park, a lush rainforest perfect for camping, walking, and cycling.
What is expected of me as a House Sitter?
As a house sitter, you will be expected to perform agreed tasks that involve caring for a home owners property and pets. This includes taking care of all the usual daily tasks involved with running and maintaining a home such as house cleaning, garden maintenance, pool maintenance, general house security, forwarding or collecting mail, caring for pets and the occasional odd job. House sitters are expected to bring their own food and some may prefer to bring their own linen and cooking utensils. All this needs to be discussed prior to acceptance of the house sitting position.
Do I need References and Experience in House Sitting?
References are a major advantage and are therefore we say it's a must for all house sitters. Obviously the best type of reference would be from someone you have house sat for, however even a character reference/s from people that have known you for a reasonable amount of time are acceptable. These may include your landlord (if you have rented in the past), your employer, friends or people you know with an advanced standing in the community. Your reference/s can be written and or verbal, with the referrer agreeing that you can provide their phone number to home owners.
How do I find a good house sitting job in Cairns?
Patience is the key!
Write up your profile carefully!
When setting up your profile, make owners feel like they'd like to get to know you. Give details and describe who you are, your experiences (including pet care) what you do for a living e.g.
Make sure to upload nice clear photos that catch home owners attention.
If responding to a house sitting position, explain what you like about the home owner's proposal and why you'd be the right person. Don't hesitate to provide a link to some references and other relevant documents (such as a police check) uploaded to a third party such as eg.Dropbox, OneDrive, CloudMe.
Request a FREE account verification
Requesting a free account verification will display a tick on your profile, and helps establish more trust between you and the home owner. To find out more about the free account verification, please visit the FAQ's and scroll down to the section labelled "FREE ID Verification".
Check your emails for our daily house sitting alerts and follow our social media sites!
About OZ House Sitters

FREE for owners
Home owners can and always will have access to our site for FREE! Plus, save money on boarding fees

Perfect for pets
House Sitters can provide high quality care for pets in their own home. Happy pets = happy owners!

Secure
Contact home owners and house sitters in cairns through our secure internal messaging system.
Apply for House Sitting Jobs in Cairns
Being a House Sitter offers a world of opportunity, not only to save money on rent, but also to get to know other people and new places.
House Sitters get the opportunity to travel cost effectively, see and experience areas of Cairns and Far North QLD. This leads to vast opportunities, both personally and professionally.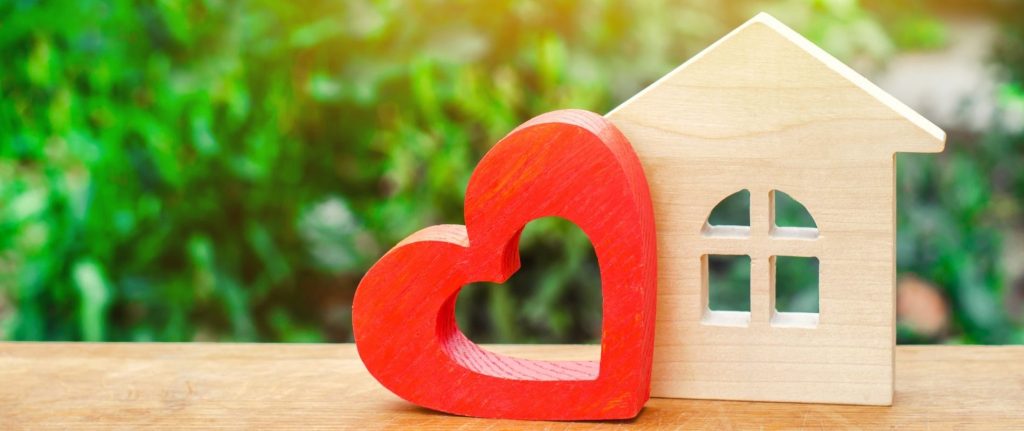 Search and contact house sitters in Cairns
Home Owners, have peace of mind knowing that their home and pets are in safe hands and are getting the love they deserve. In exchange, house sitters get to live rent free and save thousands.
Have peace of mind whilst you're away, knowing that your home and pets are being looked after. On OZ House Sitters you can find that someone.