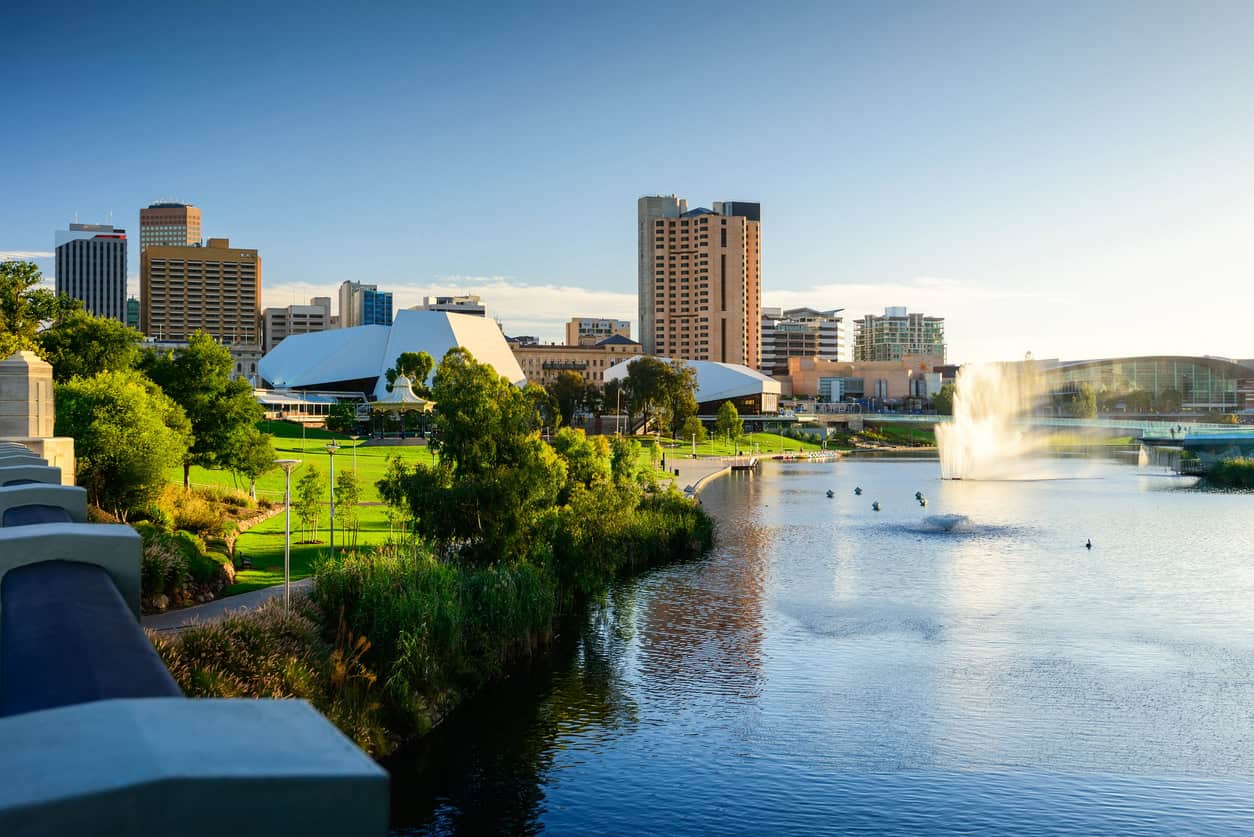 Adelaide, the capital of the Australian state of South Australia, lies between the Mount Lofty Ranges and the beaches of Gulf St. Vincent. The city center is surrounded by the Torres River and numerous parks.
Adelaide is the capital of the third largest state in Australia, making it the fifth largest city in Australia. More than 70% of South Australia residents live in Adelaide. Although Adelaide is now a city of millions, it has retained the atmosphere of a small town. Of course, as in Sydney or Melbourne, there are also a number of high-rise buildings, but Adelaide has earned the name "green capital" thanks to its many parks.
The so-called cultural mile of Adelaide is the North Terrace. Along here are a number of museums and important sights of the city. These include, for example, the new and old Parliament, the Migration Museum, the Festival Center and the Art Gallery of South Australia. Aboriginal artefacts are on display at the South Australian Museum. What's great is that entry to most of these facilities is free! And: there is also a free shuttle bus that runs through the entire city center of Adelaide! One of his stops is at the Aboriginal Cultural Institute "Tandanya" – it's definitely worth a visit here too! The city's botanical garden is a wonderful place to relax after a long day.
The best destinations for shopping trips in Adelaide are the Adelaide Arcade or the Rundle Mall. A trip to the Central Market, where most locals get their groceries, is also very worthwhile.
If you're looking to hit the beach and go for a swim, make sure to visit the southern coastal suburb of Glenelg, which is a stones throw from Aldinga Beach, Maslin Beach and Moana Beach. There are also several good surfing spots as you head south including Christies and Seaford.
The Adelaide Hills are ideal for a scenic drive only 20 minutes from the city. Visits to historic towns such as Hahndorf and the garden village of Stirling are a must, not to mention the abundance of vineyards nestled within. There are over 50 wineries scattered throughout the Hills region; most days the vineyards are open for wine tasting, tours and wine sales direct from the cellar door. Six of Australia's top ten wines are produced here or in the vicinity of the city. So it's not surprising that Adelaide is home to the National Wine Center of Australia.
The Adelaide Fringe festival is held annually for one month from the end of February to the end of March. During this period Adelaide's population swells and the whole vibe of the city is transformed as people come from around the country and abroad to witness this dynamic event. The festival showcases thousands of acts in all forms of artistic expression such as comedy, visual arts, theatre, cabaret, dance and a whole blend of genre's and progressive art.
When is the best time to house sit in Adelaide?
Adelaide has a Mediterranean climate, the summers are very hot and the winters are cool and mild. A great time to visit Adelaide is in late spring or autumn, the rainfall is low and the temperatures are pleasant during the day and night.
House & Pet Sitting in Adelaide
Looking for a unique travel experience in Australia? Why not try house and pet sitting in Adelaide? This opportunity provides free accommodation for animal lovers who are willing to take care of pets while their owners are away. As a house sitter, you get to experience life as a local and make furry friends along the way.
Adelaide is a beautiful city with a lot to offer, and there are plenty of great spots to visit with your furry companions. For example, if you're pet sitting in Adelaide, make sure to spend some time at the stunning Glenelg Beach. While dogs aren't allowed on the tramline, they can enjoy the beach, and you can take in the beautiful sunsets and sea breezes. The beach also has relaxed regulations for dogs, allowing them to run around off-leash outside of 10 am and 8 pm.
Another great spot to visit while dog sitting in Adelaide is Hahndorf, located in the Adelaide Hills. The town is home to beautiful wineries, breathtaking scenery, and stunning attractions. The town's restaurants have pet-friendly outdoor dining areas, and there are plenty of trails and parks for your furry friends to stretch their legs. The Mount Barker Summit and Kuitpo Forest are also great places to explore with your dogs.
One secret gem to check out in Adelaide is the Himeji Garden, located opposite the CBD. The Japanese-style garden features a Zen rock garden and a pond and provides a relaxing spot to enjoy a picnic or an evening walk with your furry friends. The park also allows dogs on a leash, so your pets can enjoy the scenery with you.
If you're more of an art lover, don't miss out on the sculptures lining the main shopping strip in Adelaide's Rundle Mall. Check out the famous Mall's Balls sculptures, take some photos, or watch for life-sized bronze pigs. However, be sure to keep your dogs on a leash and out of the shops. You can also take a stroll with your furry friends at River Torrens, located a few meters from the mall.
If you're interested in pet sitting in Adelaide, Oz House Sitters offers an opportunity to connect with homeowners looking for house and pet sitters. It's a great way to experience the city and create unforgettable memories.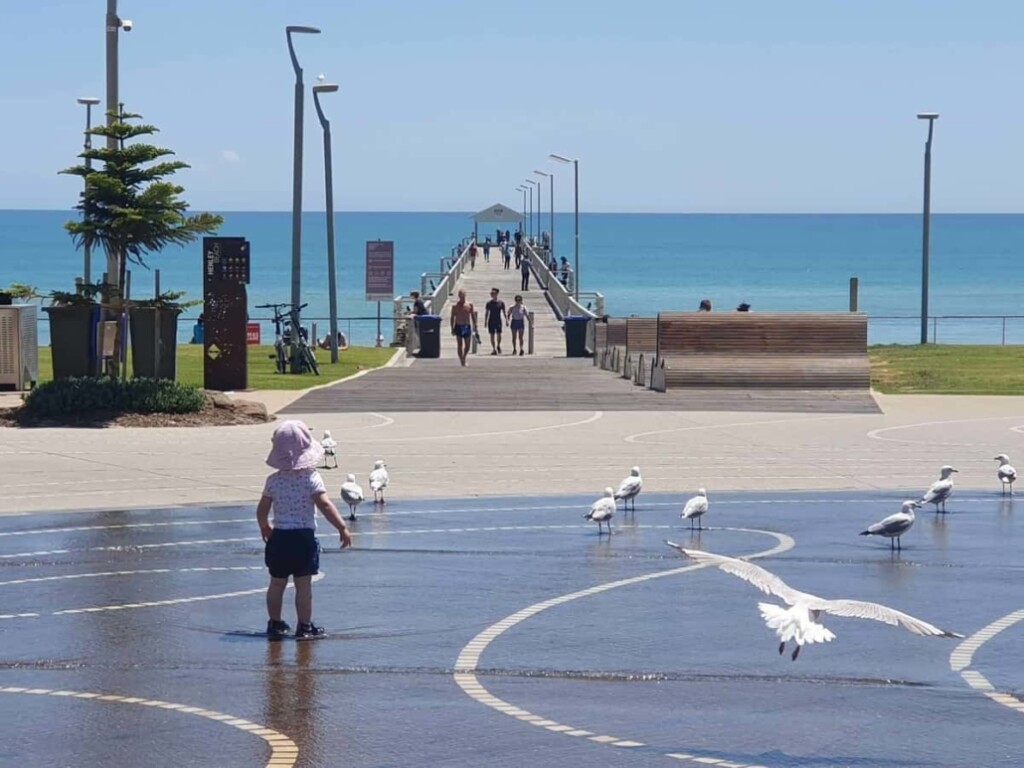 Applying for a House Sitting Job in Adelaide
Getting started is simple. Just head over to our membership page. You will then be directed to registration and the membership fee payment page (we often run promotions as well, so you may score yourself free membership, or a discounted membership!). We use PayPal as the checkout method, so you can pay via card or directly through your PayPal account. We use PayPal's secure online payment gateway. You don't need to be registered with PayPal or need to be a PayPal member to be able to pay.
If payment goes through, your membership is a success! You will see a notice to activate your account once you have logged in. It's important that you do this as this will activate your membership. Once that's done you can go ahead and create your house sitter profile.
Why House Sit in Adelaide?
House sitting in Adelaide offers up a world of opportunity, not only to save money on rent, but also to get to know other people and new places. Adelaide has a diverse multicultural society and the cost of living is relatively lower than other major cities. The lifestyle here is relaxed, with less traffic jams, noise and pollution compared to cities like Sydney or Brisbane. Not to far from the CBD are world class wineries and stunning beaches.
What is expected of me as a House Sitter?
As a house sitter, you will be expected to perform agreed tasks that involve caring for a home owners property and pets. This includes taking care of all the usual daily tasks involved with running and maintaining a home such as house cleaning, garden maintenance, pool maintenance, general house security, forwarding or collecting mail, caring for pets and the occasional odd job. House sitters are expected to bring their own food and some may prefer to bring their own linen and cooking utensils. All this needs to be discussed prior to acceptance of the house sitting position.
Do I need references and experience in House Sitting?
References are a major advantage and are therefore we say it's a must for all house sitters. Obviously the best type of reference would be from someone you have house sat for, however even a character reference/s from people that have known you for a reasonable amount of time are acceptable. These may include your landlord (if you have rented in the past), your employer, friends or people you know with an advanced standing in the community. Your reference/s can be written and or verbal, with the referrer agreeing that you can provide their phone number to home owners.
How do I find a good house sitting job in Adelaide?
Patience is the key!
Write up your profile carefully!
When setting up your profile, make owners feel like they'd like to get to know you. Give details and describe who you are, your experiences (including pet care) what you do for a living e.g.
Make sure to upload nice clear photos that catch home owners attention.
If responding to a house sitting position, explain what you like about the home owner's proposal and why you'd be the right person. Don't hesitate to provide a link to some references and other relevant documents (such as a police check) uploaded to a third party such as eg.Dropbox, OneDrive, CloudMe.
Request a FREE account verification
Requesting a free account verification will display a tick on your profile, and helps establish more trust between you and the home owner. To find out more about the free account verification, please visit the FAQ's and scroll down to the section labelled "FREE ID Verification".
Check your emails for our daily house sitting alerts and follow our social media sites!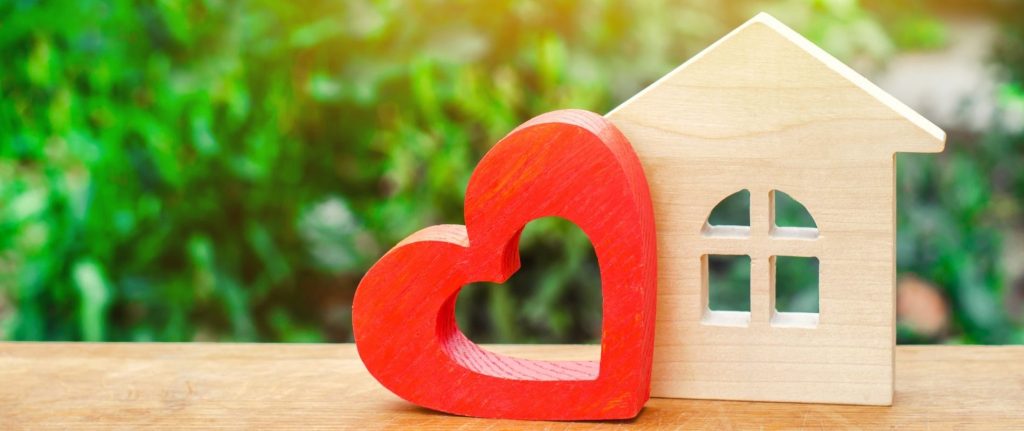 About OZ House Sitters

FREE for owners
Home owners can and always will have access to our site for FREE! Plus, save money on boarding fees

Perfect for pets
House Sitters can provide high quality care for pets in their own home. Happy pets = happy owners!

Secure
Contact home owners and house sitters through our secure internal messaging system.
Apply for House Sitting Jobs in Adelaide
Being a House Sitter offers a world of opportunity, not only to save money on rent, but also to get to know other people and new places.
House Sitters get the opportunity to travel cost effectively, see and experience suburbs and regions of Adelaide. This leads to vast opportunities, both personally and professionally.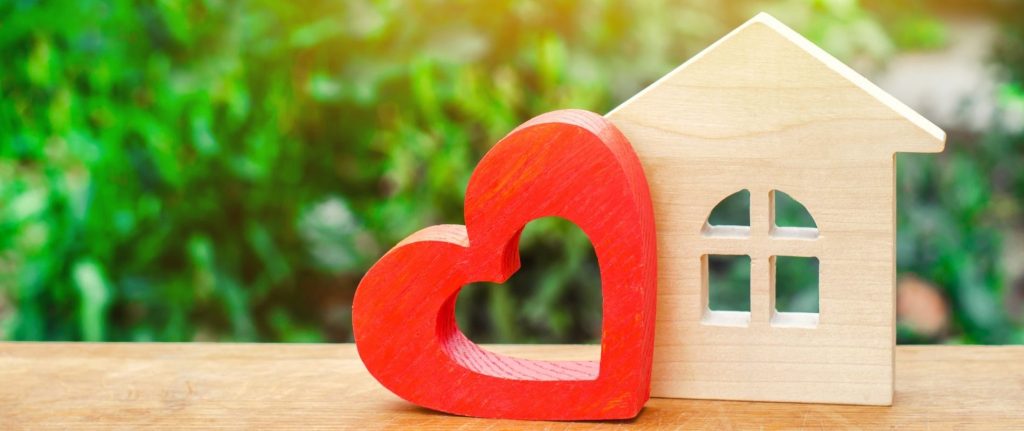 Search and contact house sitters in Adelaide
Home Owners, have peace of mind knowing that their home and pets are in safe hands and are getting the love they deserve. In exchange, house sitters get to live rent free and save thousands.
Have peace of mind whilst you're away, knowing that your home and pets are being looked after. On OZ House Sitters you can find that someone.