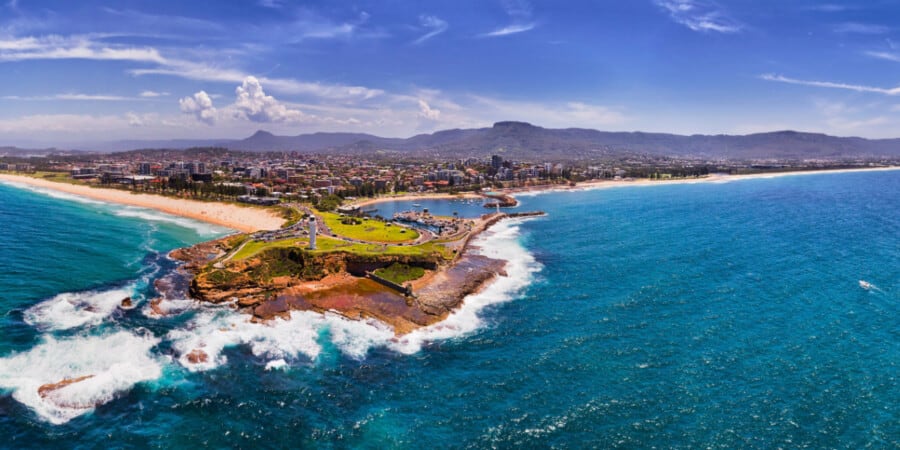 Wollongong – a small town, just under two hours from Sydney and the ideal recreation area for "big city refugees".
Its warm climate and spectacular coastline offer ideal conditions for swimming and surfing, with pristine beaches and beautiful coves. Cultural sights in the city include the Wollongong Courthouse, Market Square and the Illawarra Museum, which takes you back in time. You can "look into the future" in the Science Center and in the Planetarium. From an artistic point of view, the region around Wollongong is a real artist magnet, if you will.
Artists such as Arthur Streeton, Norman Lindsay, Tom Roberts, Brett Whiteley, Eugene Von Guerard and Banjo Patterson are just a few who have been active in Wollongong. The Wollongong City Gallery has a very strong presence in the heart of the city. Due to its innovative and sometimes provocative exhibitions, Wollongong City Gallery is seen as the best and largest regional gallery of its kind in Australia.
The Wollongong Conservatorium of Music is housed in one of the finest buildings in the area, the Glennider Brae Manor House, built in the 1930's in the Gothic style. It forms a popular setting for musicians and composers. The Wollongong City Symphony Orchestra can be heard at the historic Anita's Theater in Thirroul.
For keen cyclists there is a route right along the coast. Starting in Thirroul, the cycle path winds through stunning countryside for over 60 kilometres.
Lake Illawarra is great for fishing and sailing, but windsurfing and water skiing are also popular water sports here.
House & Pet Sitting in Wollongong
Known for its stunning beaches, scenic parks, and dog-friendly attractions. Wollongong is a fantastic destination for house and pet sitting, with plenty of activities and attractions. From hiking trails to beaches and parks, you'll find that there's plenty to do while house and pet-sitting in Wollongong.
Visit the Beaches
Wollongong boasts several beautiful beaches that welcome dogs, including Bulli Beach, North Wollongong Beach, and Sandon Point Beach. You'll find that these beaches have a designated off-leash areas as well. Bulli Beach has an off-leash area that runs between Sandon Point and Bulli Beach Tourist Park. North Wollongong Beach has a dog-friendly zone located near Stuart Park, while Sandon Point Beach has an off-leash area at the southern end of the beach.
Explore the Botanic Garden
Wollongong Botanic Garden is a 30-hectare oasis that welcomes dogs on-leash. The garden features an extensive collection of native and exotic plants, including a Japanese garden, rose garden, and a rainforest section. Dogs are not allowed in the garden's picnic areas, playgrounds, and the Discovery Centre.
Go on a Hike
Wollongong is home to some great hiking trails that are dog-friendly, including Mount Keira Summit Park and Sublime Point Walking Track. The Mount Keira Summit Park trail is a moderate 5.6km hike that offers breathtaking views of the city, while the Sublime Point Walking Track is a challenging 30-minute walk that rewards hikers with panoramic views of the coastline.
Visit the Dog Park
If you're looking for a place where your dog can run around and play with other dogs off-leash, then Wollongong Dog Park is the place to be. The park features two separate areas for small and large dogs, and it's fully fenced, making it a safe place for dogs to play. The park has benches and shaded areas for pet owners to relax while their dogs play.
Take a Walk Along the Blue Mile
The Blue Mile is a picturesque coastal walk that stretches from Stuart Park to Wollongong Harbour. The walk is dog-friendly, and there are several places to stop and enjoy the stunning views along the way. Dogs must be kept on-leash, and there are several water stations along the way .
About OZ House Sitters

FREE for owners
Home owners can and always will have access to our site for FREE! Plus, save money on boarding fees

Perfect for pets
House Sitters can provide high quality care for pets in their own home. Happy pets = happy owners!

Secure
Contact home owners and house sitter through our secure internal messaging system.
Apply for House Sitting Jobs in Wollongong
Being a House Sitter offers a world of opportunity, not only to save money on rent, but also to get to know other people and new places.
House Sitters get the opportunity to travel cost effectively, see and experience areas of Wollongong and the Illawarra region. This leads to vast opportunities, both personally and professionally.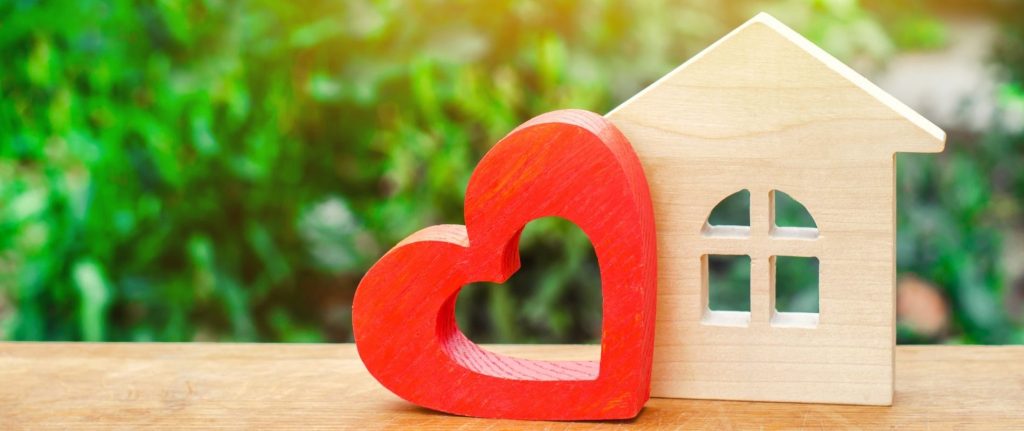 Search and contact house sitters in Wollongong
Home Owners, have peace of mind knowing that their home and pets are in safe hands and are getting the love they deserve. In exchange, house sitters get to live rent free and save thousands.
Have peace of mind whilst you're away, knowing that your home and pets are being looked after. On OZ House Sitters you can find that someone.