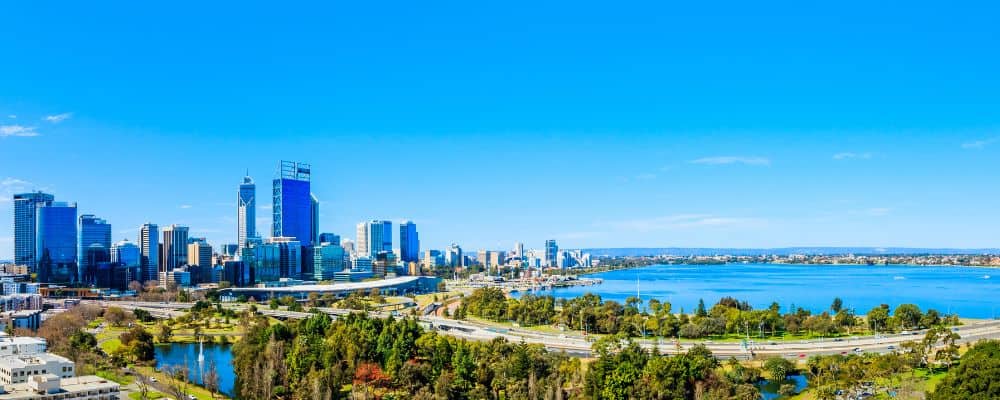 Are you a lover of cute animals and dream of exploring Perth without breaking the bank? Then it's time to consider house and pet sitting in Australia's City of Lights!
Perth, the capital of Western Australia, is separated the rest of Australia by the vast Australian desert, which is why it also bears the title of "The loneliest city in the world". The Swan River cuts through the centre of the city and may be enjoyed from the bike paths, picnic spots and walk ways that line the shores. The city has a relaxed atmosphere balanced with the exciting cosmopolitan pulse of the inner CBD.
Kings Park is one of the world's largest inner city parks. It is just a short walk from the city. It is a major attraction for tourists. The park looks over the city and the Swan River. From a high place the Perth Hills and the blue skies can be seen.
Perth's food scene offers international cuisine combined with incredibly fresh local seafood and fine wines, plus there are many live music venues, sophisticated bars, clubs and pubs to choose from. For those who seek a more artistic encounter.
The arts and culture scene is thriving in Perth, offering plenty of attractions and activities for house sitters to choose from. There are a number of museums, theatres and galleries, many of which specialize in exhibiting both traditional and contemporary indigenous art. Visitors can also enjoy Perth through guided tours. These tours can take visitors to various places in the city such as The Perth Mint, Northbridge and Burswood Casino. Tours can be provided by the Perth Tram Company and Perth City Sightseeing Bus.
The nearby Fremantle, just south of Perth, is an eclectic, colourful hub with a seven-day shopping week and a wide selection of cafes, markets and tourist attractions.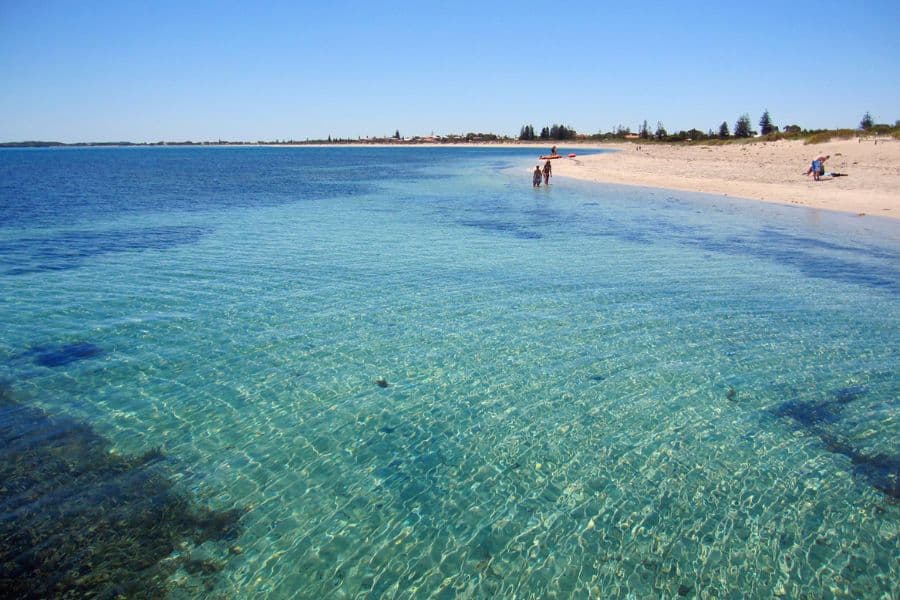 House & Pet Sitting in Perth
Perth is home to a host of adorable dogs and cats in need of a loving sitter while their owners are away. This presents an opportunity for animal enthusiasts to explore the city without having to worry about accommodation costs. As a pet sitter, you get to stay in Perth for free while spending time with furry friends who will undoubtedly make your holiday unforgettable. Additionally, pet sitting jobs are perfect for experiencing Perth's unique attractions, including exploring the Indian Ocean in Whadjuk Country, meeting Perth locals on city tours, or visiting the historic Fremantle Prison.
If you're pet sitting in Perth, it's highly likely that your furry friend will love the beach. Fortunately, the city has plenty of pet-friendly options, including Quinns Rocks dog beach, which is perfect for small or nervous pooches. The beach has a calm atmosphere, and the natural reefs make for excellent swimming spots. For more active dogs, Hillarys Dog Beach and exercise area is a better option as it allows them to run and play with other dogs.
Pet sitting jobs in Perth also come with the added benefit of having a travel buddy to explore the city with. There are several sightseeing activities to choose from, including renting a Segway to explore Kings Park or taking a guided beer tour of the local breweries. Peddle Perth's adult scavenger hunt is another exciting option that is even more enjoyable with a furry companion. For a more relaxed pace, you can opt for a self-guided audio tour that allows your dog to take in all the scents.
Perth is also home to stunning murals and street art that are perfect for dog lovers. While dogs may not be allowed into galleries, they can certainly enjoy the murals and street art with you. Preston Street is the ideal starting point for a day tour of the city's street art. Australians are known for producing exceptional street art, making this experience one not to be missed.
Cat sitting in Perth is perfect for feline lovers. The Aquarium of Western Australia is an excellent option for exploring the city's underwater world. The aquarium regularly hosts guest speakers who present their latest research. However, for a more lighthearted experience, you can enjoy mermaid or pirate shows. You can also dine in the underwater tunnel while the executive chef serves you his finest fare. This makes for a memorable experience for both you and your furry friend, just don't let your cat know about the fish on the menu!
If you want to explore Perth while keeping cute animals company, join Oz House Sitters today! By signing up for house and pet sitting assignments with Oz House Sitters, you can enjoy free accommodation while taking care of pets. So, what are you waiting for? Start your adventure in Perth today!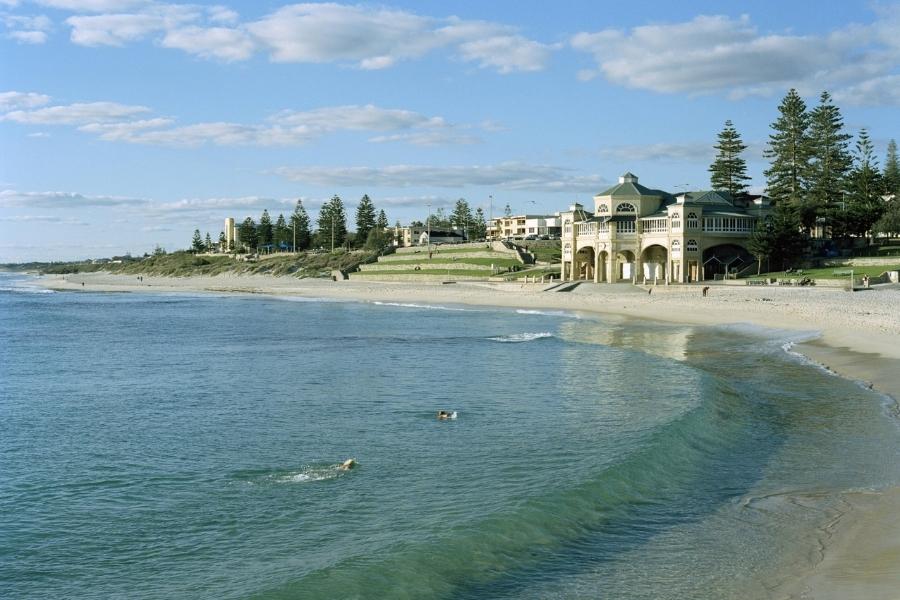 About OZ House Sitters

FREE for owners
Home owners can and always will have access to our site for FREE! Plus, save money on boarding fees

Perfect for pets
House Sitters can provide high quality care for pets in their own home. Happy pets = happy owners!

Secure
Contact home owners and house sitters in Perth through our secure internal messaging system.
Apply for House Sitting Jobs in Perth
Being a House Sitter offers a world of opportunity, not only to save money on rent, but also to get to know other people and new places.
House Sitters get the opportunity to travel cost effectively, see and experience suburbs and regions of Perth, Western Australia. This leads to vast opportunities, both personally and professionally.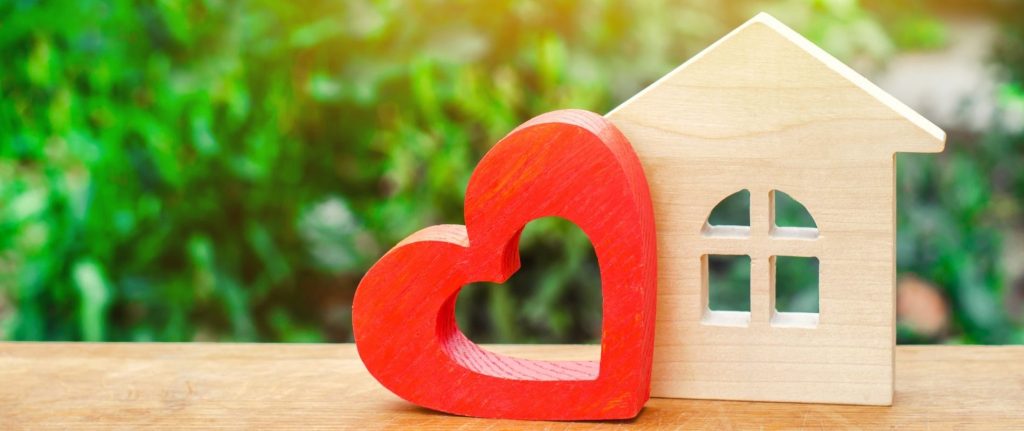 Search and contact house sitters in Perth
Home Owners, have peace of mind knowing that their home and pets are in safe hands and are getting the love they deserve. In exchange, house sitters get to live rent free and save thousands.
Have peace of mind whilst you're away, knowing that your home and pets are being looked after. On OZ House Sitters you can find that someone.